When you rent a party bus for a large group of people, the onus is on you to guarantee a safe and memorable ride.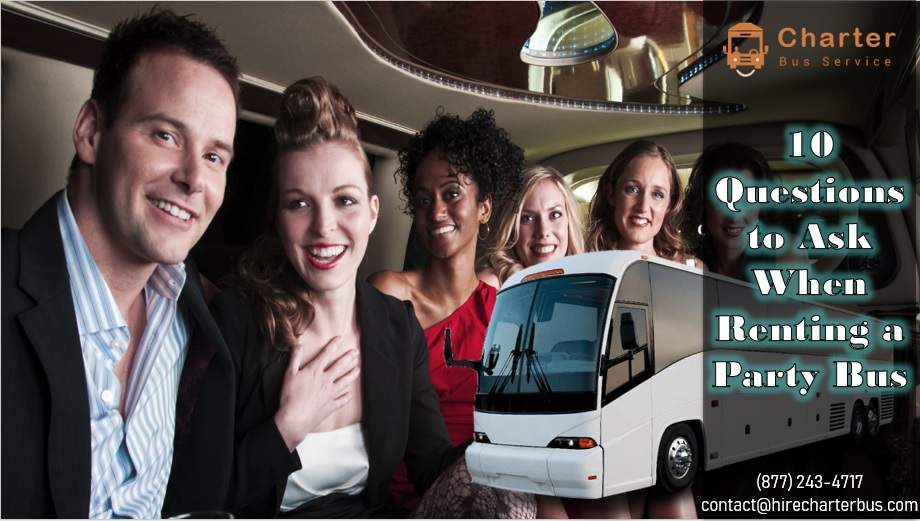 A lot rides (quite literally) on your choice of the party bus rental Chicago. Therefore, you need to ask the following questions before writing out the check for the rental.
What is your fleet strength?
The biggest marker of a good and efficient party bus rental near me company is the strength of its fleet. After all, you need a choice of vehicles to hit on the type of party bus you need for your event. Rather than trusting the information on the website of the company, ask upfront whether you can inspect the fleet in person and select the vehicle for your event.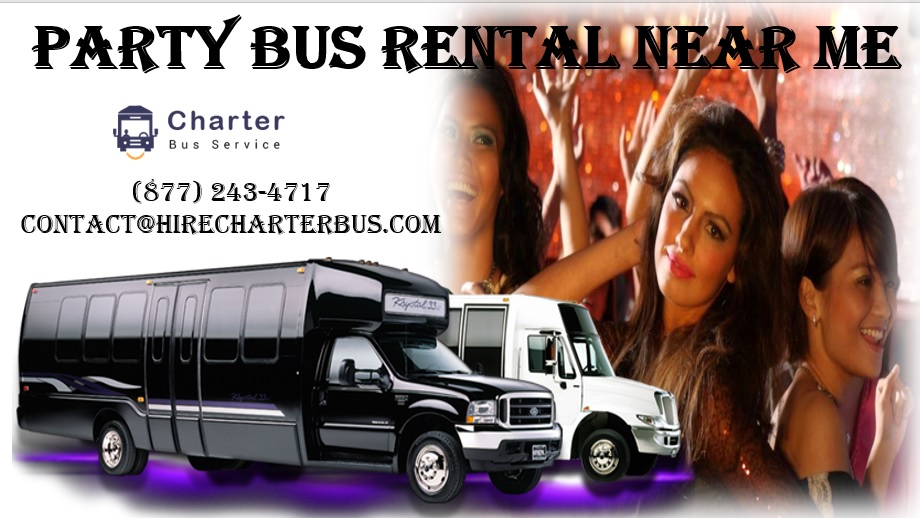 What is the age of your fleet?
A party bus may look swanky and cool on the exterior, but you don't know what's under the hood. But you can get a good idea by asking how old their fleet is and how it is maintained.
How easy is it to cancel my reservation?
Events can easily be cancelled or rescheduled. You must guard against that eventuality by asking the bus company whether they are open to cancellations without any penalties. If you are not sure that you'll get a 100% refund, look elsewhere.
What kind of safety regulations do you follow?
Party bus rentals in Chicago are governed by a set of regulations enforced by the U.S. Department of Transportation (DoT). Find out if the company you are considering has such policies in place and is rated well by DoT. Also, it is important to look at their track record to ascertain their safety standards.
What are the standard amenities on your party bus?
Onboard amenities differ significantly between companies. So get all the specifics and see whether they match up to your requirement.
Can you accommodate special needs?
Most party bus rental companies offer additional services as per demand. Nonetheless, it doesn't hurt to double-check this and confirm that your special needs like onboard amenities will be met.
What are the credential of your drivers and staff?
When you ask this question, don't stop yourself at the first question of licenses. Go the extra step and satisfy yourself about the way the company monitors the performance of drivers and whether it conducts training programs for the staff to ensure top notch service.
How do you handle breakdowns?
Even the best of vehicles are known to break down. Ask the company whether they have a backup plan in case of such an unfortunate eventuality. You don't want to be stranded in the middle of nowhere, do you?
Do you have a list of your past clients?
The best third-party referral you can get about a bus rental company is to hear from past customers directly. If the company maintains a list and is ready to share the details with you, that's a white flag.
What will be the cost?
This is a loaded question and will depend on your needs and the type of bus. But compare prices across companies to avoid overpaying. Check and confirm that there are no hidden costs.
If you've been entrusted with the responsibility of hiring a Charter Bus Rental Chicago, bear in mind that it is as easy to get the bouquets as the brickbats.
(877) 243-4717
contact@hirecharterbus.com