What do you expect when you search for a "charter bus near me?"
Do you expect better service? Do you expect it to show up on time? Well, if the latter is the case here, if you think proximity is far more important than anything else for reliability, think again.
Many people use search engines today and focus on proximity, but the most important factor when you need school bus transportation, a charter bus for a corporate convention, or anything else, is experience.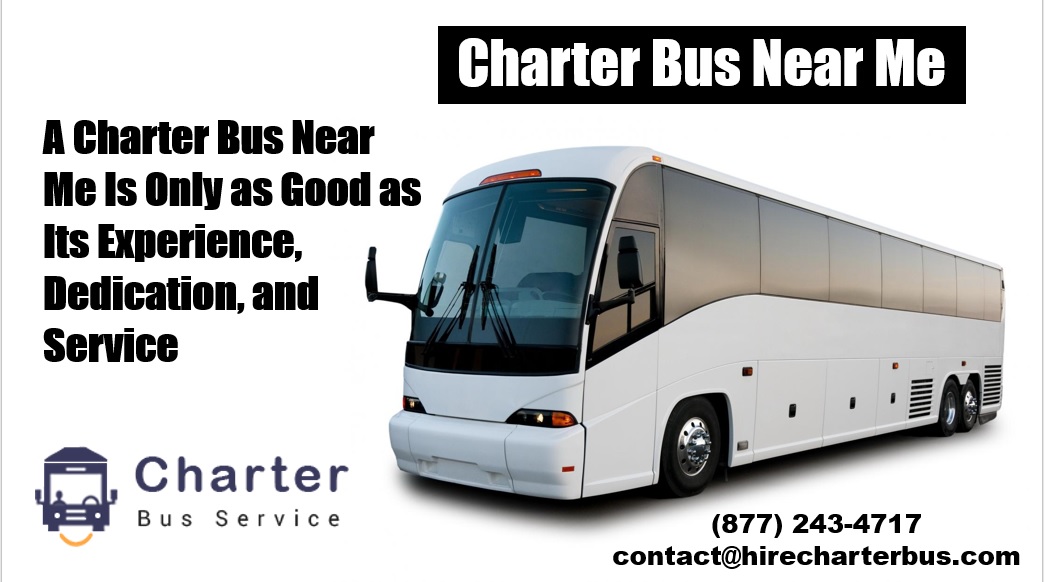 Experienced companies will provide the best luxury, safety, and on-time service.
You just have to look to their history for that. A company that's been around for more than 20 years, for example, couldn't survive that long in this industry by showing up late, treating their clients poorly, or not offering a truly luxurious experience.
But what about a cheap charter bus service?
Maybe you're more focused on finding a cheap school bus service than anything else. The old adage, "you get what you pay for," is absolutely true in the transportation industry. If you want cheap, you will get cheap.
It will probably be an older bus, it may not show up on time, it may have mechanical issues that increase the risk of breaking down inside the road, and much more. Call us today -(877) 243-4717