Not every bus company is going to place safety as its top priority, but that shouldn't leave you with few options.
April 17, 2018 (Houston, TX) – May seem, on the surface, that hiring a Houston charter bus service is complicated, but it shouldn't be. After all, a Houston charter bus rental could be ideal for school field trips, corporate outing, church events, and so much more.
It might not even be in Houston, but Dallas or elsewhere. A Dallas charter bus rental company should put their clients first. That means they should have some of the best, late model, luxurious buses from which to choose.
A company like Charter Bus Service that has been a family owned and operated for more than two decades will have a large fleet of limos and buses from which to choose. In fact, this company can handle groups of just about any size, from a handful to about 4,000 on a single trip.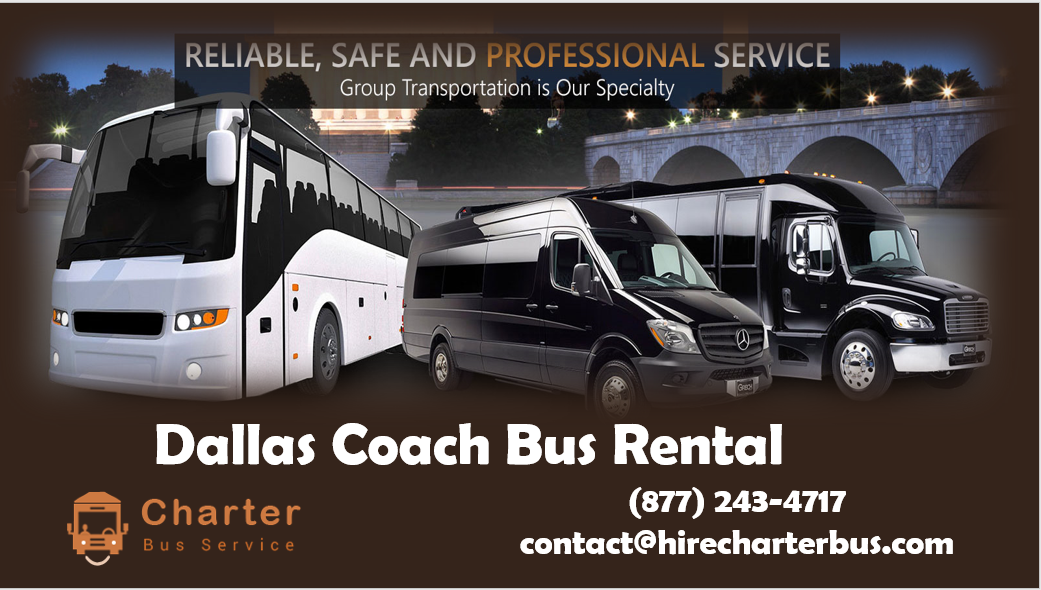 They can provide wonderful tours of the areas, including Houston, Dallas, and elsewhere. That's because their drivers are highly knowledgeable about the area and can answer questions their clients have at any time, just about regarding any topic involved in these and other cities.
Safety is also important.
When looking for any charter bus in Dallas, Houston, or elsewhere, safety should be of the utmost importance. However, a lot of the smaller companies may not have the kind of financial resources to not only keep late-model vehicles in their fleet. But to maintain them and hire the best, safest, most experienced drivers. Charter Bus Service, though, hires only the best, still put them through safe driver training programs and randomly drug test them to ensure continue to safety and even provide complementary bottled water for all guests, upon request.
For anyone who wants the best for this upcoming trip, whether it's for a few dozen, a few hundred, or a few thousand people at a time, they should make their first call to Charter Bus Service.
Our 24/7 phone number is 877.243.4717 and their website, to see some of the vehicles they have in their fleet and to make reservations, is www.hirecharterbus.com.