There's never going to be a second chance for that first trip, so choose well.
May 16, 2018 (Washington, DC) –  Every trip should be considered a once-in-a-lifetime opportunity. Even if a person is a regular traveler, has a tendency to visit numerous destinations all across the country, each trip is unique.
When traveling with a large group, though, a charter bus for hire may be necessary. It is certainly feasible for some people to drive a caravan of cars, maybe five or 10 vehicles, but that places undue pressure on the drivers of those vehicles. They may not have any real experience driving around a specific city. By considering charter bus rentals instead. We can keep everyone together and safe, as long as they choose the right company.
For example, Charter Bus Service is one of the safest transportation companies in the entire country. They offer plenty of services and selection for all of their clients. As a charter bus rental DC, their drivers are incredibly knowledgeable about the area, its history, and some of the best places to visit.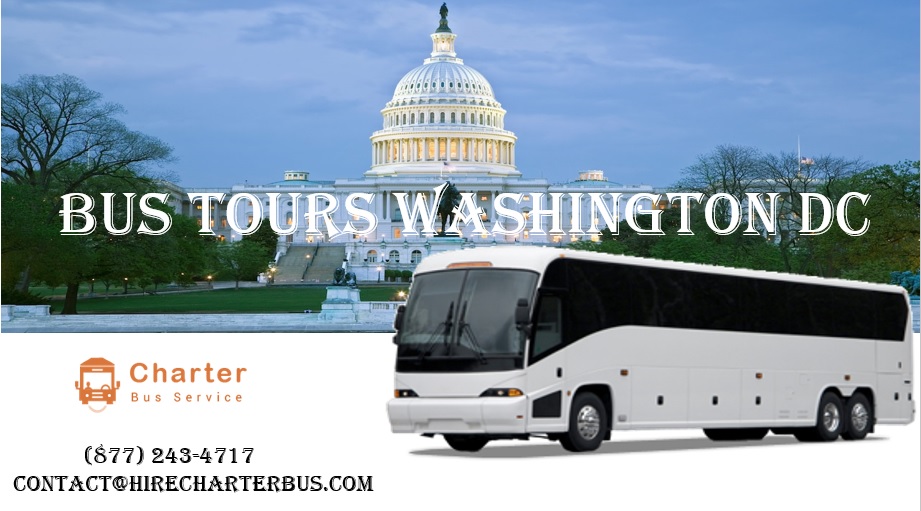 As a Washington, our DC bus rental service, this company also allows their clients to determine where they want to go, even if they didn't have that included in their itinerary from the beginning. In other words, while other transportation companies charge people for last-minute changes to an itinerary, that's not going to be the case with Charter Bus Service, at least in most situations.
That's why considering a charter bus for hire is one of the best things to do when traveling with a large group. It could be five or 10 people in the same family, 15 or 20 friends, a school field trip, church outing, corporate convention, or anything else. Our Charter Bus Service can handle up to 4,000 people on any given trip, offers immediate billing, complementary bottled water, upon request, and even last-minute availability.
Our 24/7 customer service line is 877.243.4717. Their website, to make a reservation online, is www.hirecharterbus.com.