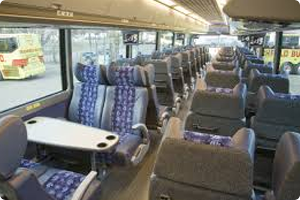 How to Enjoy a Bus Tour in NYC
Are you interested in taking a trip to one of the most famous cities in the world – New York City? If the answer is YES, then you should definitely consider taking a bus tour. New York is one of the most beautiful, most vibrant and exciting cities in the United States. However, when it comes to transportation, this city can turn into a real nightmare. In order to avoid such situations, you should choose some of the many bus tours NYC offers.
With the help of these bus tours, you will be able to see the most important and stunning places around and in this city. These tours will help you see the images and video footage about NYC that you have seen only on TV or on your computer. Opting for a bus tour helps tourists to experience unforgettable moments in this enjoyable and famous city.
The good news is that there are many NYC bus tours, so tourists and visitors are free to select the company that they find attractive. Our recommendation is to choose experienced and professional company. Thanks to their services, you will be able to explore all the places of interest and landmarks. Many people choose a three-hour bus tour of a quick exploration of some of the most important places in and around New York City.
However, there are bus tours that can last for the entire day if you want to. Keep in mind that New York City is also one of the biggest cities in the world, so a 3-hour tour will give you only a glimpse of what this place has to offer. In addition, you can also choose party bus rental in NYC which will allow you to explore the nightlife.
The best way to see the most beautiful places in New York City is to board some of the luxurious buses provided by reputable companies. Some of these buses have lavatories, TVs for each seat, comfortable seating and many other things that will make the ride comfortable regardless of the duration. Visit the areas where many popular TV shows and movies took place and spend some time sightseeing the popular landmarks and attractions of this incredible city.
Remember that not all buses are the same. So, you can decide to take bus tours on a bus that doesn't have more than 15 people in it, but if you enjoy sharing these experience with more people there are larger buses too (with a capacity of 60 people).
If you want to enjoy a bus tour in NYC, you need to find a reliable charter bus company. Luckily, this won't be a problem because dozens of them operate in the biggest city in the United States. Of course, you should not opt for the first company you find because not all of them provide equally good services. Choose a company that has a good record, provides affordable rates and has good buses.